Agroexport Avocados, LLC.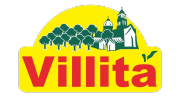 Employer Summary
At Agroexport (Villita Avocados), we work as a team exceeding the quality and food safety requirement to make certain that we supply healthy and nutritional products to our customers.

AGROEXPORT (VILLITA AVOCADOS) is the company with the highest growth rate in the avocado industry. This noteworthy status is due in large part to innovative thinking and our experienced personnel who are committed to quality, productivity and making sure that our customers always receive the finest avocados from Mexico.