iFresh Sales & Marketing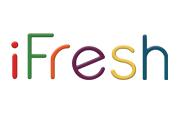 Employer Summary
We are a Sales and Marketing company, representing grower-shippers and fresh-cut processors. We are based in beautiful Granite Bay, CA, within the Sacramento region. Just 90 minutes to Tahoe, and about the same distance to San Francisco.

We are a contract sales and marketing agency for fresh produce companies. We take a strategic approach to building your customers' business using an in-depth understanding of the customers' needs as well as the product's category. Our objective is to develop and implement programs with targeted customers. To build and sustain profitable business with grocers, clubs, and wholesalers, we develop programs that are tailored to the needs and objectives of the customer. Our efforts are in complete coordination and cooperation with the internal Sales & Marketing team. Depending on the nature of our engagement, we can make the face-to-face sales meetings and presentations, develop the business, and provide complete ongoing sales representation and support to your sales team.

MARKET DEVELOPMENT

iFresh assists Marketing Departments and their agency partners in developing and implementing solutions that support the positional demands of the brand, communications, and sales program strategy and actions. We work with products at all stages of development, including working with new products developing a brand, packaging, point of sale, and even breathing new life into well-established existing brands.